DePinho Design is proud to present the A&D Service Group project overview. The A&D project included a new website, logo design makeover, content writing, page SEO, print material, and photography. The ongoing work centers around a blogging, social media, and email campaign strategy that includes articles from helpful tips to recent projects.
We did a complete audit on their existing online presence, performed extensive competitive research, and took time to understand their target audience. Armed with this information we were ready to draft our initial concepts. This process helped us narrow down our direction and create a solid plan for the new A&D Service Group overall brand.

Sitemap tree for the entire website.

Here are a few screenshots of the HOME pages.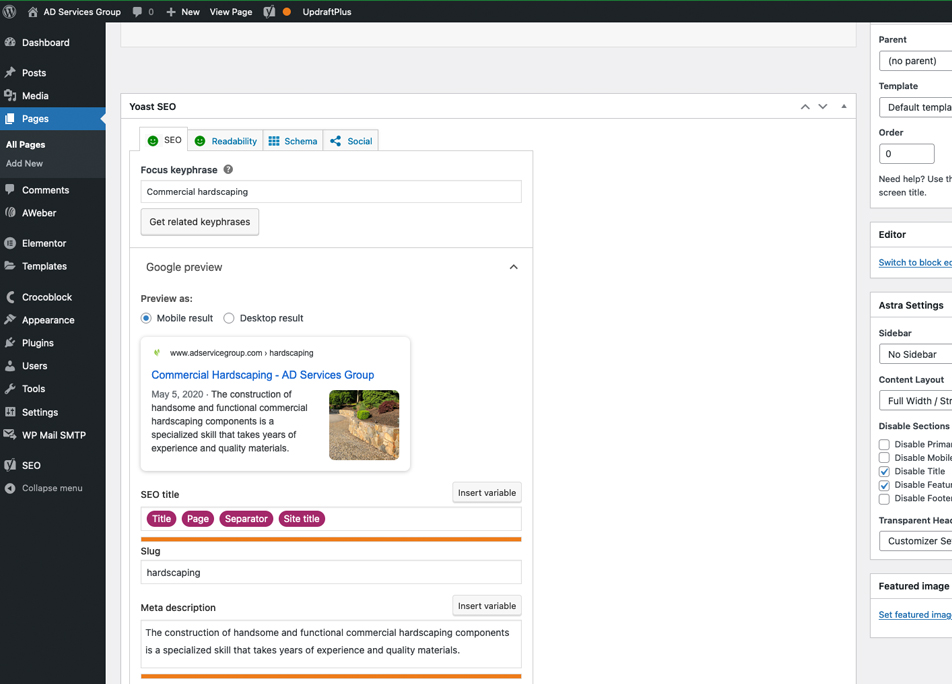 Page SEO was apply on every website page we build.  Keep in mind it starts with well written content.
Provide What Your Lawn Needs
Proper installation and care of a lawn can be tricky and requires the help of lawn care experts. A&D Service Group offers a range of services to ensure a lush, healthy lawn for your home.
This includes installation of the best seed for your soil, light, and drainage conditions. Regular watering and fertilizer application are important for both new and established lawns, as is regular mowing to a height that allows the blades to get adequate sunlight. Lawn mowing should be done using the right equipment and mowing at the right angle pattern.
A personalized consultation with a professional lawn care specialist such as A&D Service Group will give you the information you need to approach your lawn's care the right way.
We offer a selection of packages as well as customized care plans to deploy over the course of a year. We also offer one-time treatment options. Contact us for more information.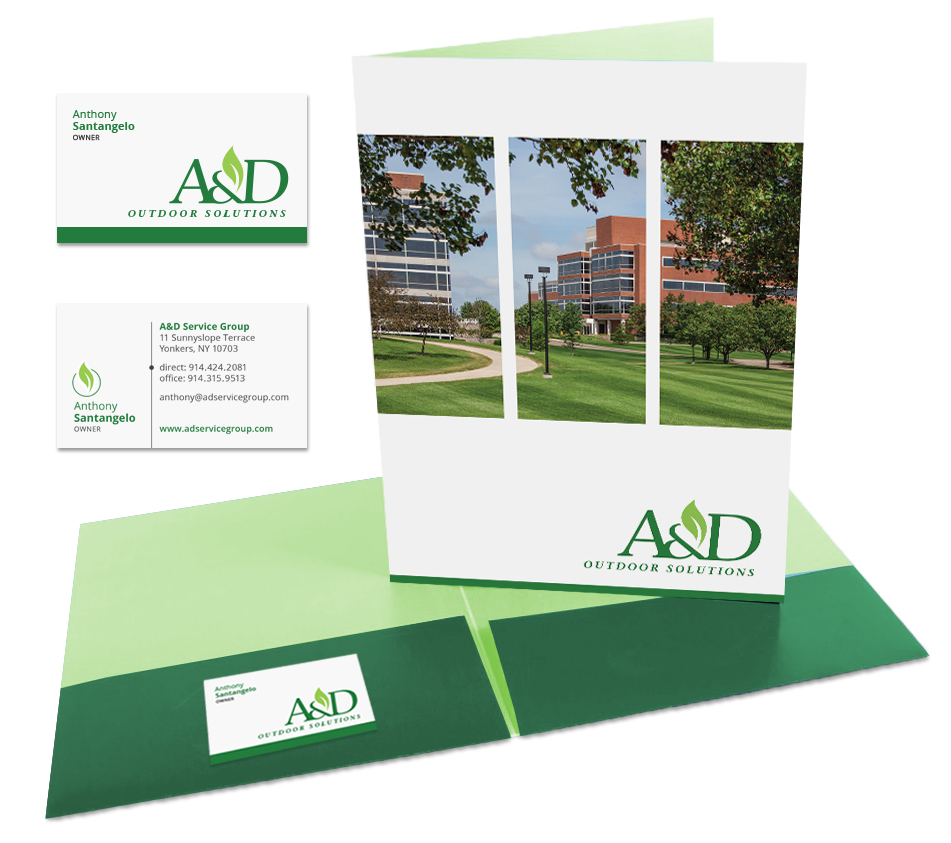 Pocket folder and business card.
Here are a number of icons developed for A& Service Group.