Client: Victa6
Scope: Logo Design, Website Design & Development
Focus: Patriotic Apparel with Positive Motivational Messaging
The Victa6 website and logo design project aimed to create a compelling visual identity and online platform for Victa6, a company specializing in patriotic apparel with a focus on positive motivational messaging. The project encompassed the creation of a distinctive logo-type solution that encapsulated the essence of the brand, along with the development of a user-friendly eCommerce website to facilitate seamless online shopping experiences for customers.
The logo design for Victa6 was crafted to resonate with the brand's core values and offerings. The chosen logo-type solution skillfully blended patriotism and positivity, capturing the essence of the company's message. The design employed a harmonious mix of colors, typography, and imagery to communicate the brand's identity effectively. The result was a logo that evoked feelings of pride, motivation, and unity while maintaining a modern and visually appealing aesthetic.

Main logo design with tagline.

Logo adaptations for different applications.
Website Design & Development:
The eCommerce website development process for Victa6 revolved around creating a user-centric platform that aligned with the brand's identity and goals. The website design combined visually engaging elements with intuitive navigation to offer visitors a seamless journey from browsing to purchase. The color palette, typography, and overall design language remained consistent with the logo design, ensuring a cohesive brand experience.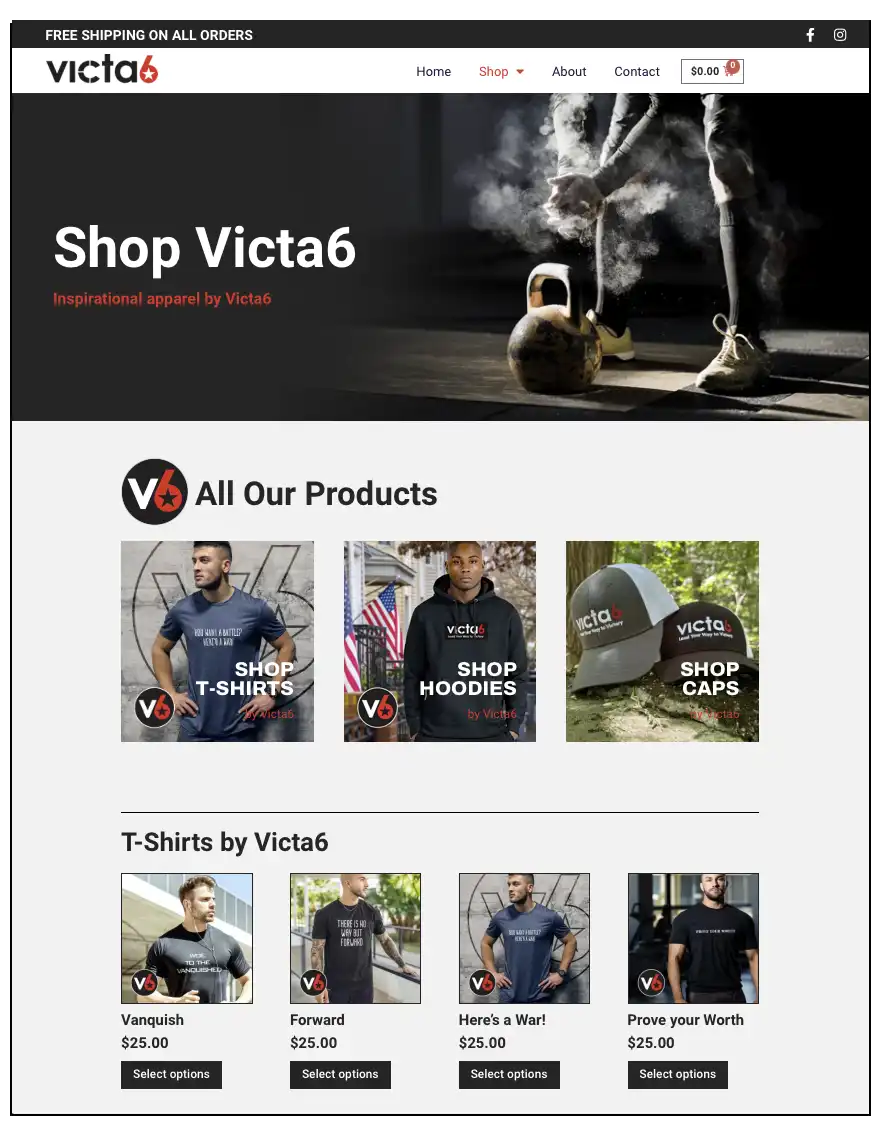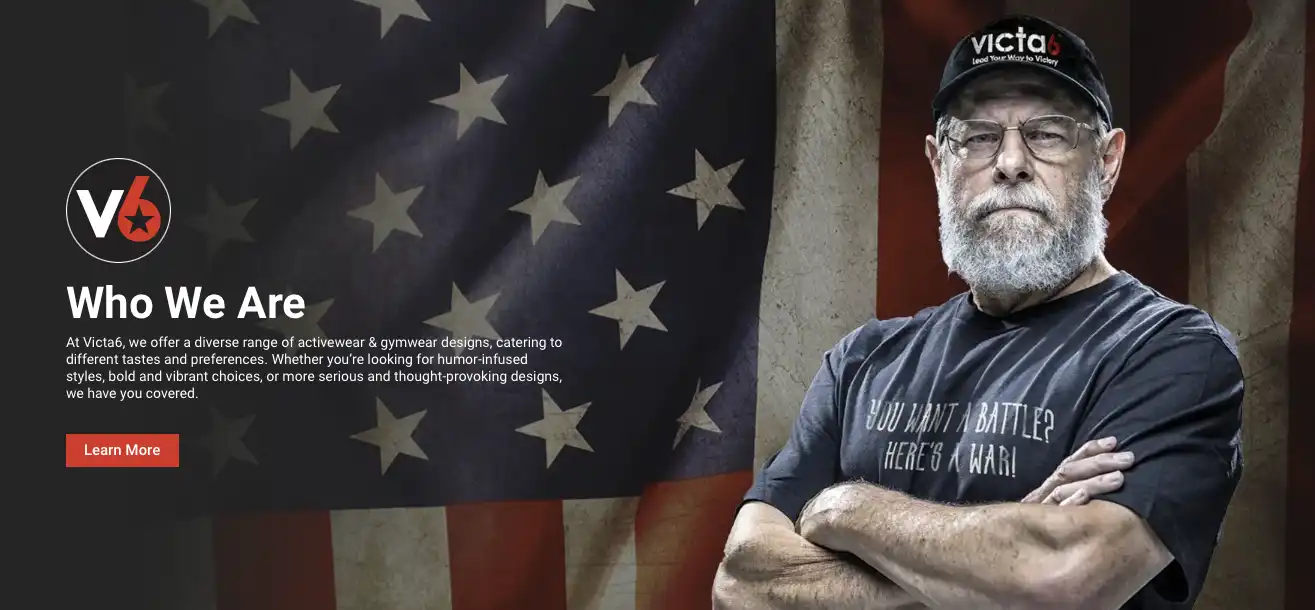 Call-to-Action banner section.