We are proud to present the Allcare Website Case Study. We at DePinho Design are a team of creative individuals who accomplish amazing things together. Our team consists of 4 very talented creative individuals who bring great energy to every project. 
The Allcare project included a website makeover, logo design, content writing, page SEO, print, and photography. The ongoing work centers around an email campaign outreach strategy that includes technology updates and patient spotlight articles.

After extensive competitive research, understanding our target audience and user insights, we were ready to draft our initial concepts.  This process helped us refine our direction and create a solid plan for the new website and brand.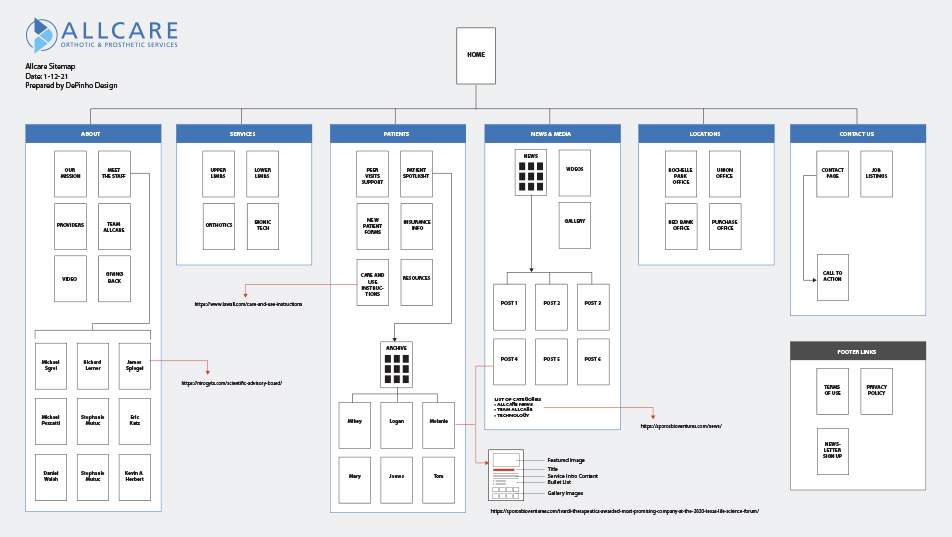 Sitemap tree for the entire website.
Here are a few screenshots of sections found in the website.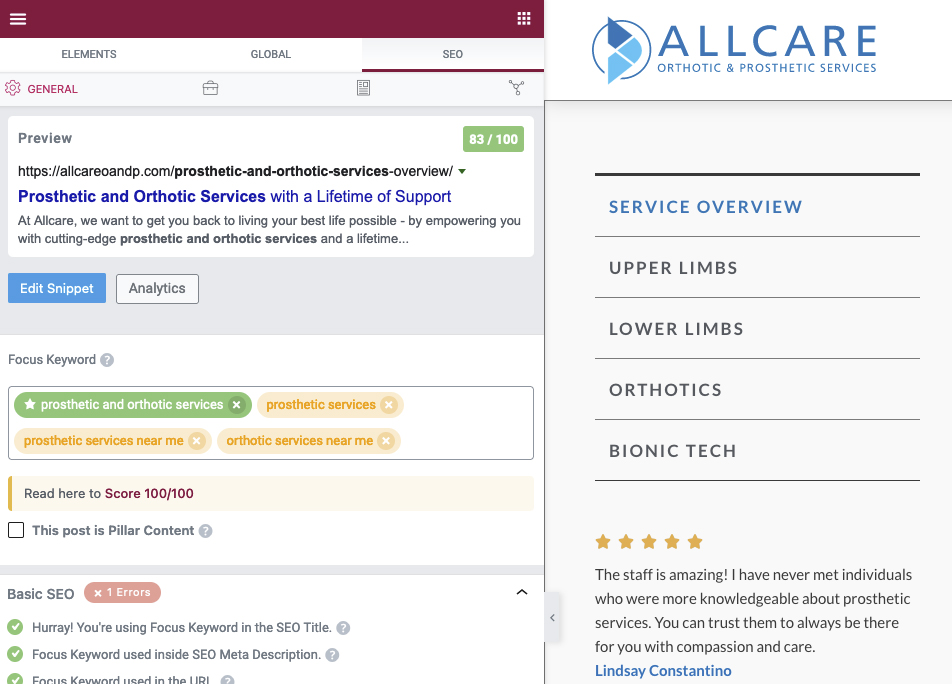 Page SEO was apply on every website page we build.  Keep in mind it starts with well written content.
Growing up as a Disney-loving theater kid, Melanie always knew she wanted a career in film. But after losing her arm and nearly her life, at the age of 23, Melanie's dreams seemingly vanished in an instant. That is until she discovered a way to redirect herself down a similar, unexpected, yet perfectly serendipitous path.
Meet Melanie Waldman
A rising film-maker and Hollywood actress with a mission to see people with disabilities represented more authentically on-screen – not just as stereotypes and victims but as well-rounded characters at the center of storytelling. Because the recent statistics on how people with disabilities are depicted in film and TV are pretty grim: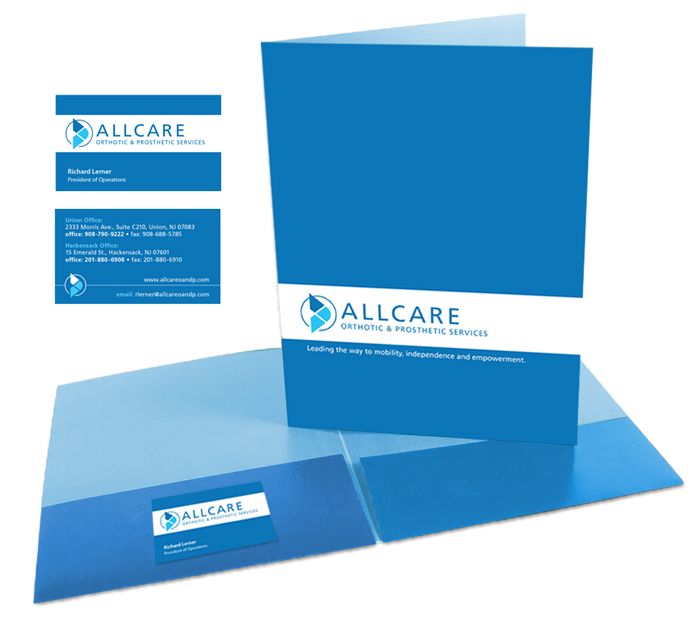 Pocket folder and business card.
Here are a few on-location photos taken for the staff bio pages.